Creating a bill of materials dialog in MFC
This section is provided as a practical example of creating a "bill of materials" dialog in MFC. However, the techniques used are applicable to any GUI system.
In the previous sections, we have seen how the properties associated with an IFC model can be used in tandem with the graphics data to enhance the UI experience. We looked at getting IFC properties, handling selection, generating cutplanes and using a subwindow to provide a plan view.
In this section, we're going to use the functionality we created thus far, to create a Bill of Materials (BOM) dialog and then export the BOM to a PDF file.
This is the dialog we're going to create: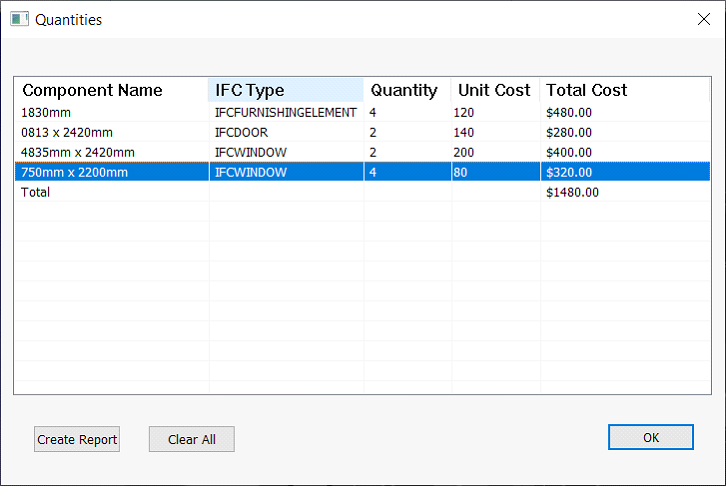 This tutorial assumes that the reader has some familiarity with how to create a dialog in MFC. For more background on this topic, please visit this webpage: https://docs.microsoft.com/en-us/cpp/mfc/creating-and-displaying-dialog-boxes?view=vs-2019