Exporting a PDF document
In this chapter, we discuss how to create a PDF document from our HOOPS Visualize application. The aim to is create the document shown below. It contains some information about the model, an embedded 3D model and of course a table.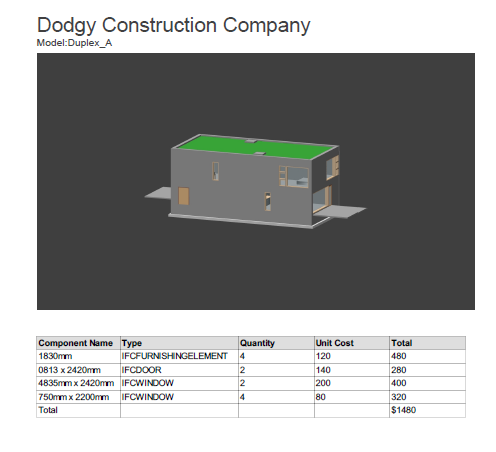 We will introduce HOOPS Publish and explain how to use it from HOOPS Visualize. For an introduction to HOOPS Publish in the context of HOOPS Visualize, please refer to this section of the HOOPS Visualize Documentation.
For a more in depth introduction to HOOPS Publish itself, please refer to the HOOPS Publish document which can be found here.