Displaying properties using selection and events
Up to this point, we've learned how to load an IFC file, read the metadata to get IFC properties, and then use some of the property values to control how the model is displayed. Building on top of that knowledge, we're now going to extend the sandbox to display component properties whenever a user highlights an object. In doing so, we'll learn how to make use of the HOOPS Visualize Event classes.
One difference to note between what we've done so far and this new task, is that we'll be updating the user interface based on function calls from HOOPS Visualize. Previously, both on loading the model and displaying properties, we've called Visualize functionality from the application user interface. As both Windows and HOOPS Visualize make use of multiple threads, as we'll see later, we need to account for this in our use of Visualize and MFC.
The objective of this tutorial section is create an application pane in which the properties associated with a highlighted component can be displayed. It will be possible to highlight the component either through the model browser or using a selection operator. The component properties will be displayed using an MFC control of type CMFCPropertyGridCtrl. This will be embedded in a dockable pane of type CDockablePane.
This is what we're going to build for this tutorial task: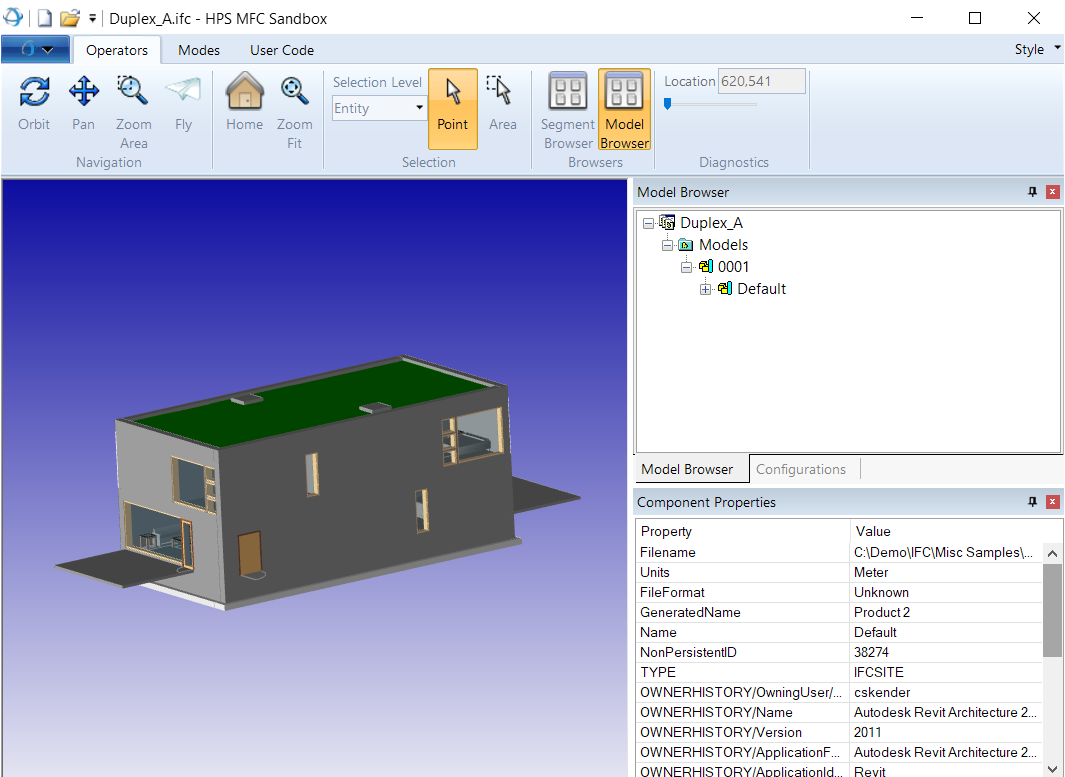 The steps required to implement this are:
Coding of the pane and its child property grid

Integration of the pane into the user interface framework

Definition of an event handler to react to a change in highlighted component

Update of the property grid when a new component is highlighted