Scalar results
Scalar results are single data values given per node, per element, per element node, or per element surface. Examples of scalar results are temperature, components of stress and strain etc.
Fringes is a popular scalar technique that maps scalar data to models using the shading facilities of CEETRON Envision. For the fringes representation, each legend color level applies to a scalar value interval. Fringes are well suited techniques for visualizing the distribution of scalar data on planes or surfaces. In themselves, fringes only allow the user to see results on the outer surface of 3D volumes. To visualize data distribution inside a volumetric grid, cutting planes, isosurfaces and isovolumes are effective techniques.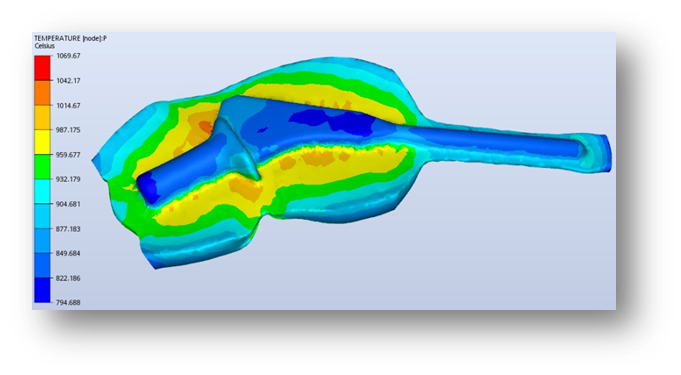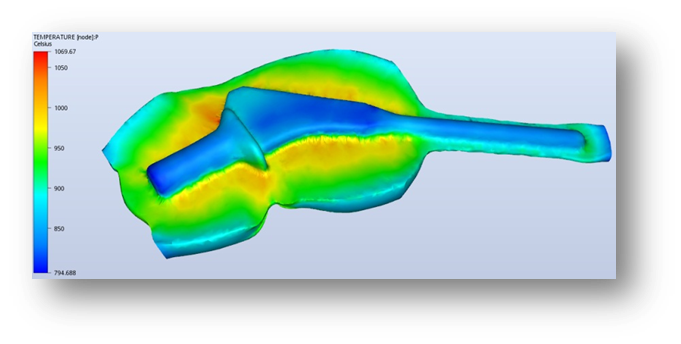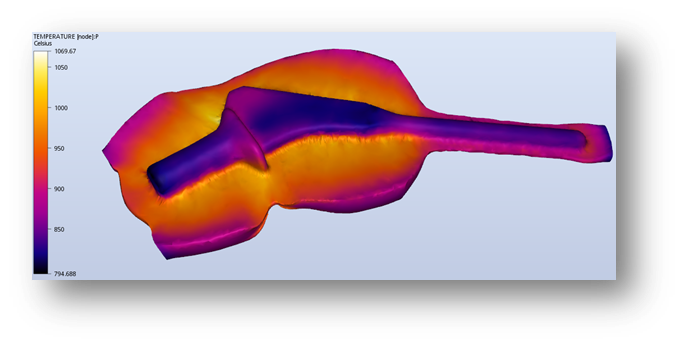 Which scalars results to show as fringes are set up in the model specification. Scalars can also be shown as contour lines. See ModelSpec for further descriptions. In addition, a scalar result can also be used to define a isosurface/isovolume, or be mapped on an isosurface, an isovolume or a cutting plane.
The scalar result has various settings (ScalarSettings that can be configured to make a better visual appearance of your result data, for instance specifying a legend scheme, legend range or filtering. Each scalar result has its own settings. Get scalar settings for a specific scalar result by calling UnstructGridModel::scalarSettings() with the requested id.