Markup Basics
Markup manager overview
The viewer.markupManager class facilitates interactions with markup in the viewer. This includes serialization for export and import, as well as adding and deleting markup items. Markup views, notes, measurements, and lines get serialized by default, but it is also possible to include a custom markup type that will have its data included along with the default markup JSON object.
To serialize the markup for export, we will create a JSON object with all the data from the markup in the scene using the exportMarkup() function.
    

const

 

markupData

 

=

 

JSON

.

stringify

(

viewer

.

markupManager

.

exportMarkup

());



To load the markup data again, we will use the loadMarkupData function.
    

viewer

.

markupManager

.

loadMarkupData

(

markupData

);



Markup views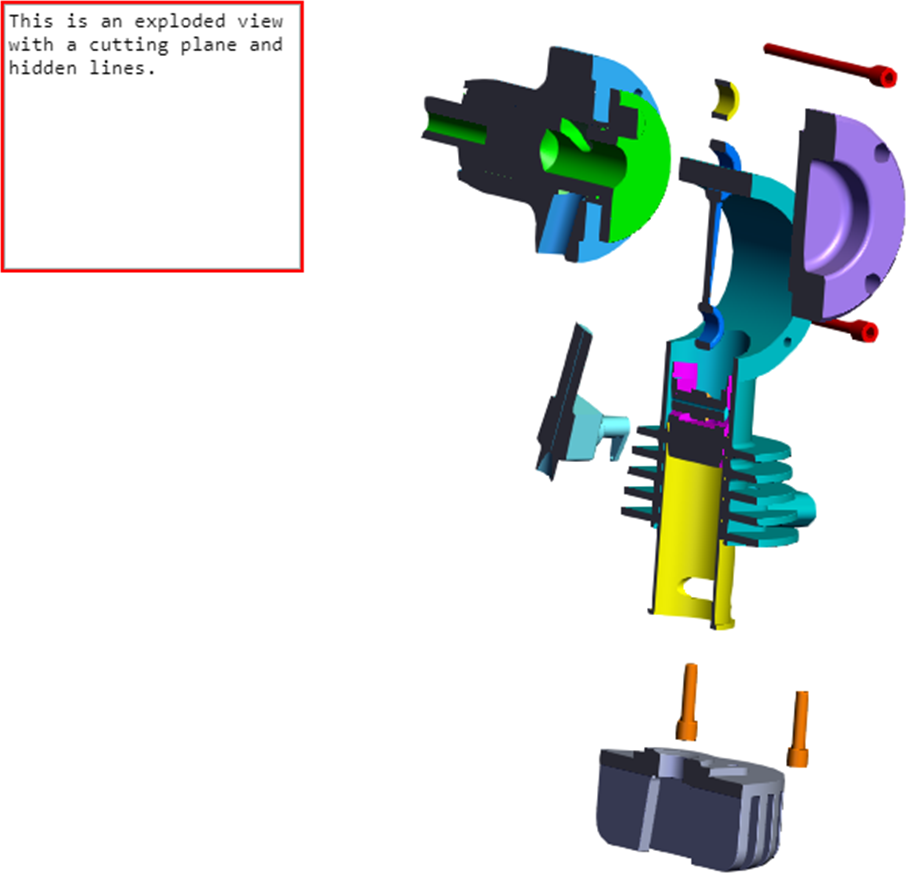 Markup View recreating an exploded state
A markup view contains data that can recreate a state in the viewer. The data may contain the following:
Camera

Sheet ID (If the model is a drawing with sheets)

Exploding magnitude

Line visibility

Face visibility

Markup items

Node ID color map

Snapshot image
The markupManager can be used to create a new view which stores the model state.
    

const

 

uniqueId

 

=

 

viewer

.

markupManager

.

createMarkupView

(

"Markup View"

);



At the time the view is created, the model state is saved. Additional data can be added or changed after the markup view is created. The camera and sheet id cannot be changed once a view is created.
When a view is activated, the stored model state is recreated in the scene.
    

viewer

.

markupManager

.

activateMarkupViewWithPromise

(

uniqueId

);