Geometry Handles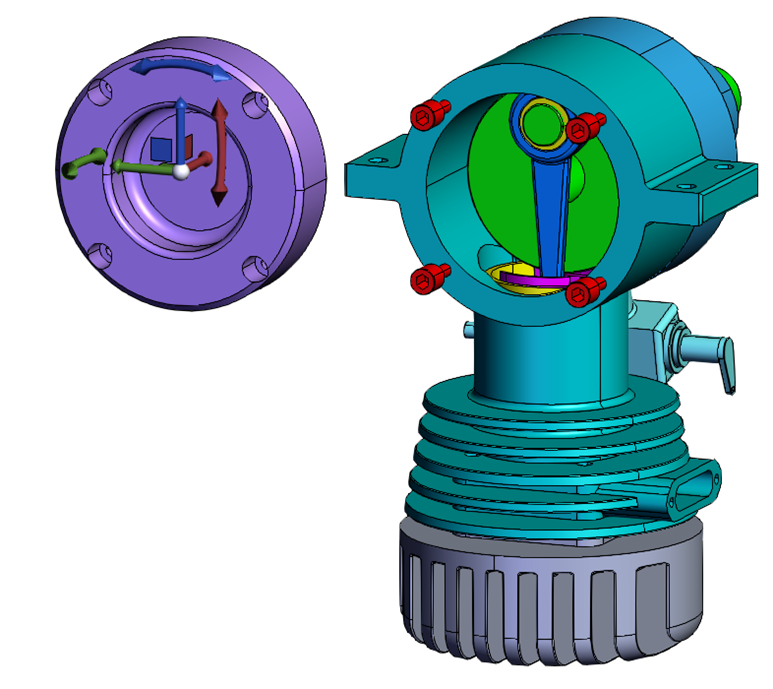 After you read this guide, you should know how to add handles to the scene and customize the handle geometry.
Introduction
Geometry handles are used to change the position matrix of parts in the scene. There are two types of transformation: translation and rotation. The handle operator adds ten default handles; three axis translation, four plane translation, and three axis rotation. One plane translation handle translates along the plane defined by the view plane normal. All other handles rotate or translate around the X, Y, or Z axis.
The handle operator is used to interact with the handles in the scene. It listens for handle events and transforms parts accordingly. It also provides an API for interfacing with the handles. The API can be used for adding handles at a position, setting which nodes are moved by the handles, transforming world space points as the handles are moved, setting the handle size scalar, adding handles oriented along an arbitrary vector, and customizing the geometry that is displayed for the handles.