NURBS Surfaces
A NURBS surface is a parametric HOOPS primitive, i.e., it's geometric properties are determined by a set of mathematical functions. For drawing purposes, however, HOOPS calculates a polyhedron to represent the NURBS surface. It will be a mesh if untrimmed, and a shell if trimmed.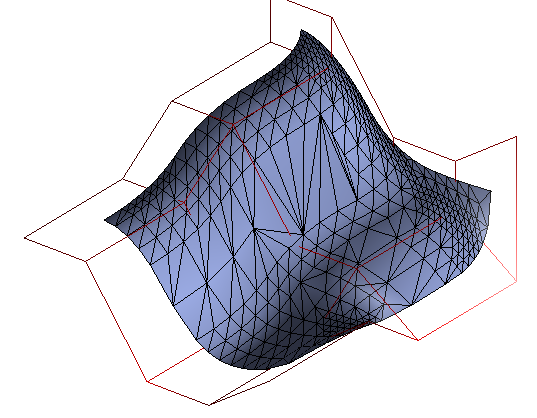 A NURBS surface with a control mesh.
A detailed description of NURBS surfaces is beyond the scope of this document. We recommend "The NURBS Book" by Piegl and Tiller as a reference on the topic.